Learning…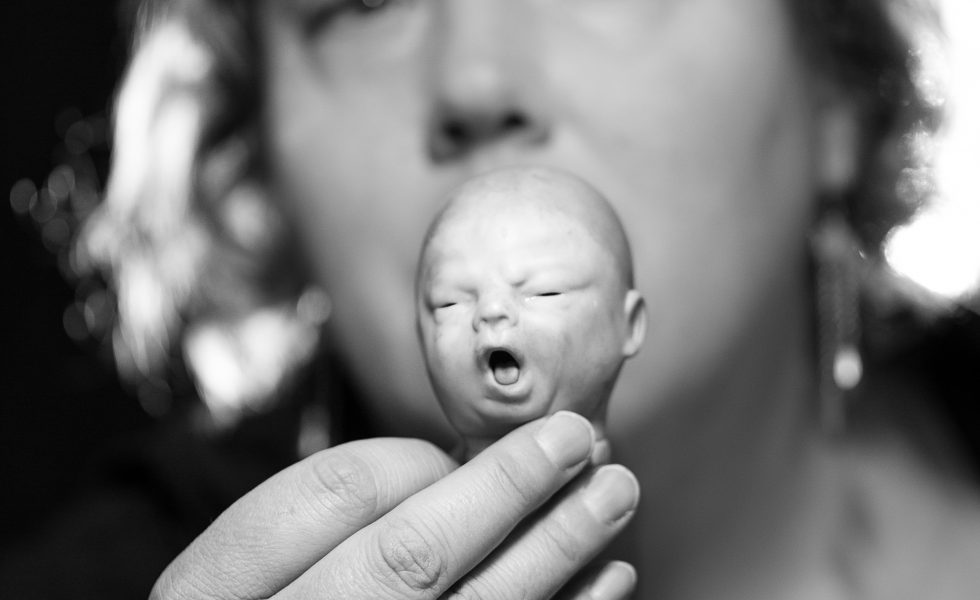 "We are all apprentices in a craft where no one can ever become a master." -Earnest Hemingway
I've had some pretty amazing opportunities to take workshops and learn from some great writers over the last couple of years. Here are two of the biggies!
Tin House Summer Workshop, (Portland, OR) Summer 2014

Kelly Link
Photo credit: Sharona Jacobs
I went to Tin House to learn, and specifically to learn from Kelly Link, who is one of my favorite writers in the universe (assuming most of the writers in the universe live here on earth.) I had a tremendous week with Kelly, and the group of writers in our workshop was truly magical. We are all still in touch and supporting each other's work and careers and lives. I can't imagine ever again being in such a perfect learning situation.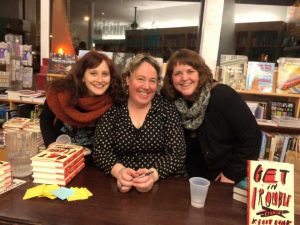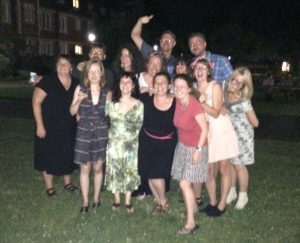 The Writing Barn, (Austin, TX) Fall 2016

Libba Bray and Barry Goldblatt
As magical Tin House was, the retreat I attended at The Writing Barn was its equal in every way. Again, I went because of the teachers: the incandescent Libba Bray and her whip-smart, amazeballs husband and agent Barry Goldblatt. And again, I learned a stupid amount from each of them in a tiny bit of time. I had the perfect roommate and soul-sister in Jody Sparks Mugele (thank you, universe!) And again, the other writers who attended were smart and funny and had all the insights I needed in that moment.
Jody with Libba and the gnomes…