Books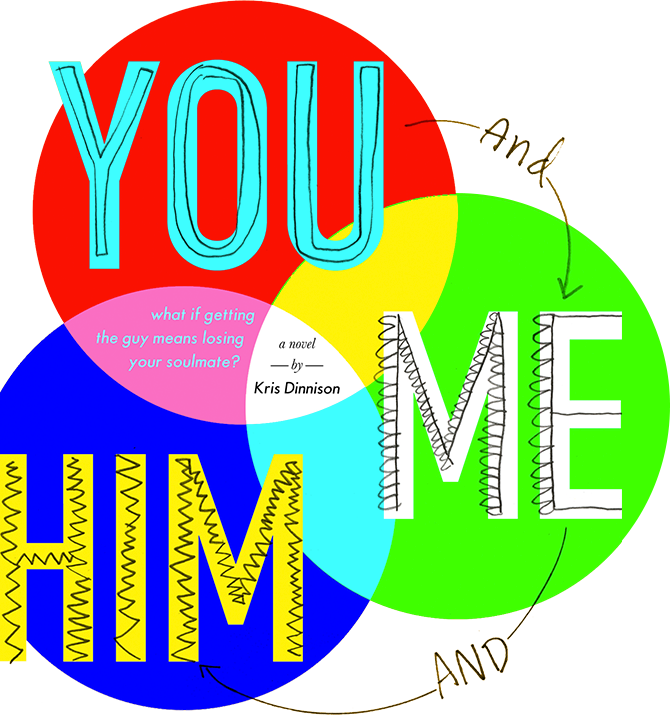 About the book
Maggie and Nash are outsiders: She's overweight. He's out of the closet. They're best friends, and they've helped each other survive their small-minded small town. But when Tom moves to Cedar Ridge at the start of the school year they have something unexpected in common—feelings for the same guy. As emotions take hold, Maggie and Nash's friendship is put to the ultimate test . . . Up until now they have always chosen each other, but what if winning someone's heart means losing your soul mate?
Kris Dinnison's story of music, friendship, and making amends is perfect for anyone who has ever felt like a misfit, or taken a misstep, and still wanted to be loved anyway.
"You and Me and Him is a tender, funny book that avoids all the cliched holes it could have fallen into and tells a great, straightforward story.  Kris Dinnison is a welcome and very attractive new voice in YA fiction." –Chris Crutcher, author of Staying Fat For Sarah Byrnes
"You and Me and Him is a delicious mix of humor, heartache, music, and cookies. This fresh take on friendships and soulmates will have you going back for seconds." Elizabeth Eulberg, author of We Can Work It Out
"In You and Me and Him, Kris Dinnison brings together the perfect mix of cookies, kisses, friendship, and crushes to carry you through the fun twists and heartfelt turns of a smart, compelling love triangle."- Alex Sanchez, author of Rainbow Boys and Girlfriends With Boyfriend.
Listen to the Playlist